Budva is a Montenegrin resort town that is often called "Montenegrin Miami" because it is the most popular tourist destination in the country. The city has many beaches and nightlife, making it one of the best places to vacation.
The old town of Budva is located on an island linked to the land by a sandbar, which resulted in it becoming a peninsula. It's surrounded by ramparts that date back to the 15th century including a medieval fortification system with city gates, defense walls, and towers. The Old Town features narrow streets, small squares, and precious monuments. The town is full of Mediterranean cultures that shaped its development. It is small but beautiful, with restaurants, boutiques, and souvenir shops.
The most authentic legend of the founding of Budva, recounted by Stefan the Byzantine in the 6th century, was related to a hero from Boeotia, Cadmus. He founded Thebes and was also said to be the son of Phoenician King Agenor and Queen Telephassa. Cadmus left his homeland in order to find his sister Europa who had been carried off by Zeus.  Unsuccessful, he consulted the Delphic oracle, which ordered him to give up his quest, follow a cow, and build a town on the spot where she lay down. The cow guided him to Boeotia (Cow Land), where he founded the well-known city of Thebes, which he was ruling for many years.  Gods gave him as a wife Harmonia, daughter of the divinities Ares and Aphrodite. In their old age, Cadmus and Harmonia were expelled from Thebes, and on an oxen-drawn carriage came to the land of Encheleae (Enchelleae), where they founded a new town – Budva (Bouthoe). According to the legend, the name of Budva is derived from the Greek word for oxen (in the Greek language: bous – oxen).
The next stop is Sveti Stefan, where you can capture the panoramic view of this Montenegrin town. Previously a fishing village, in 1960 it was converted into an old town with its tower, narrow streets, shops, and small churches that remained unchanged. Sveti Stefan is an unusual, unique place. It is a place not only at the Montenegrin or Budva Riviera but on the whole Mediterranean Sea. The island on which it sits has red roofs that look like rubies on a cliff.
A sand isthmus resembling a stem connects Sveti Stefan with the land. It uniquely came into existence. In late 2006, Amanresorts, an Indonesian luxury resort operator won a contract to lease Sveti Stefan for 30 years. The island is now closed to non-resort guests.
Pick up/Drop off from/to Port of Kotor/hotel/apartment

Transfer

Parking

Tourist tax

Guiding services
Additional Services

Drinks

Meals
1. Panoramic view of Beach Jazz
A panoramic view of the Jazz beach where you can enjoy views of the beautiful sandy beach where famous singers have performed.
2. Panoramic view of Budva Riviera
Panorama of Budva - Here you will see beautiful view of the Old Town, which was built a thousand years ago, and the urban part of the city of Budva.
3. Panoramic view of Sv Stefan
Panorama of Sveti Stefan - medieval city/hotel where rich and famous makes their holidays.
4. Free time in the Old Town of Budva
In the old town of Budva, you will have free time to explore this historic place.
5. Panoramic view of Kotor Bay
Kotor part of the Bay is one of Montenegro's most beautiful areas. It's known for its beautiful landscape, which is perfect for taking photos.
For groups larger than 8 people, please contact us for custom prices via the contact page.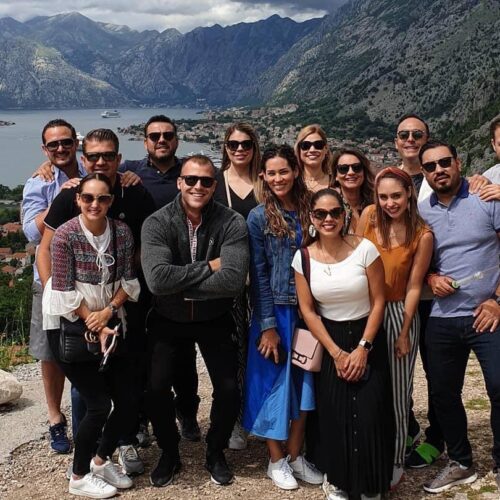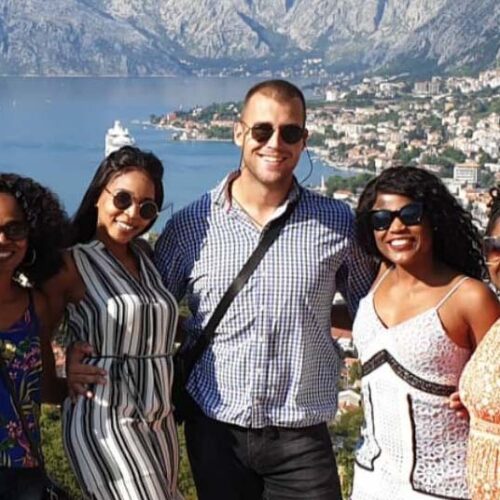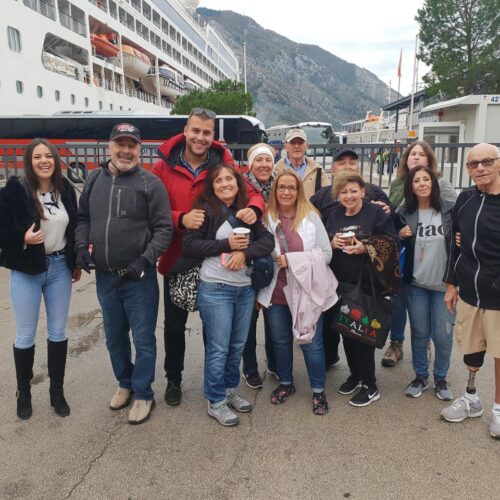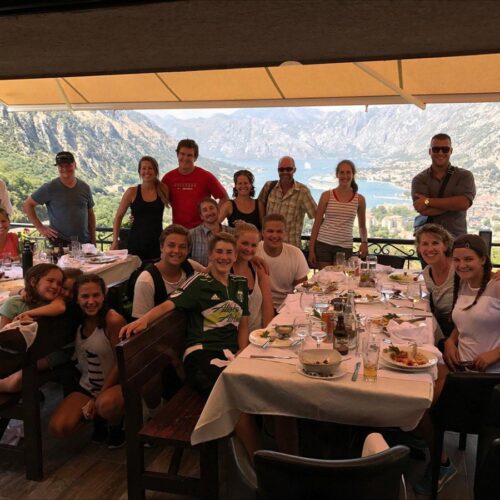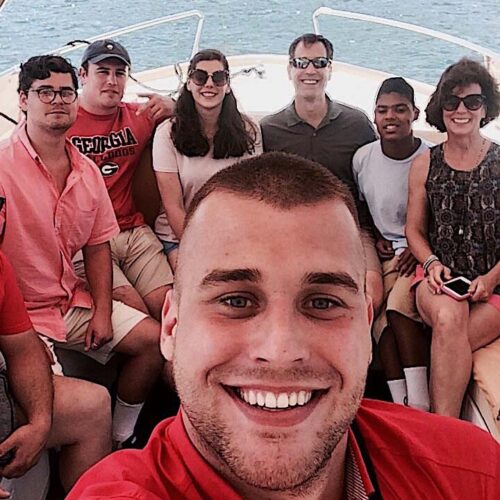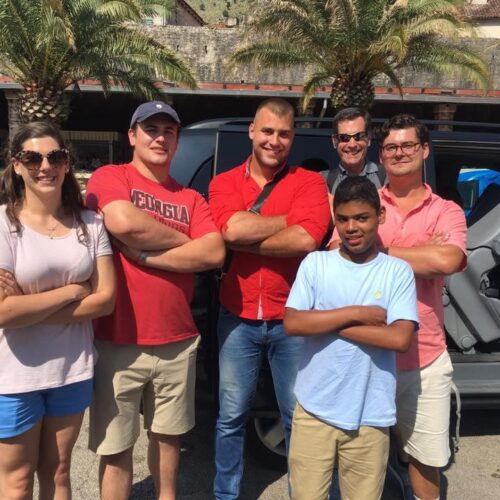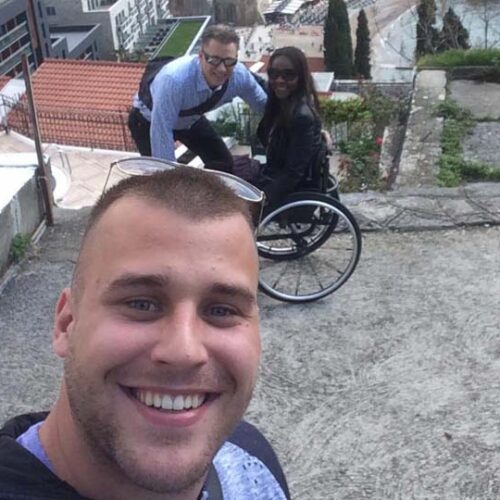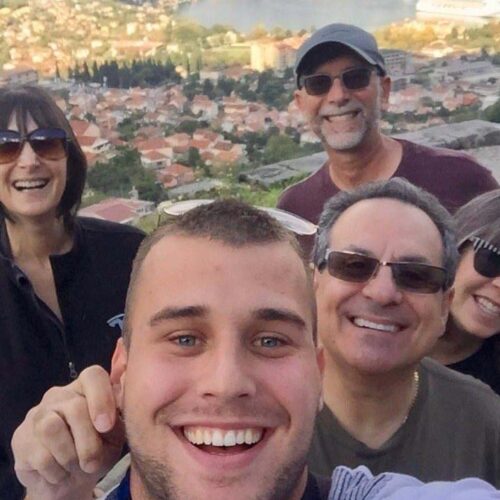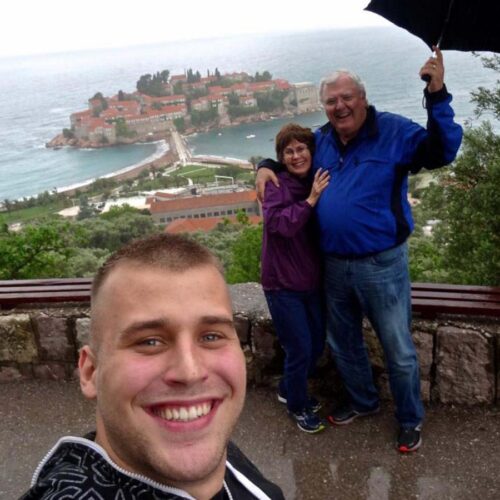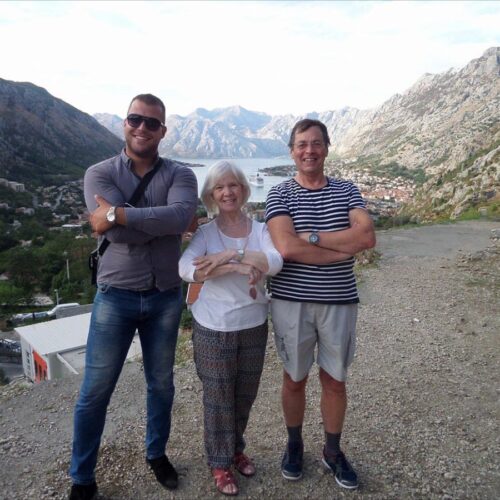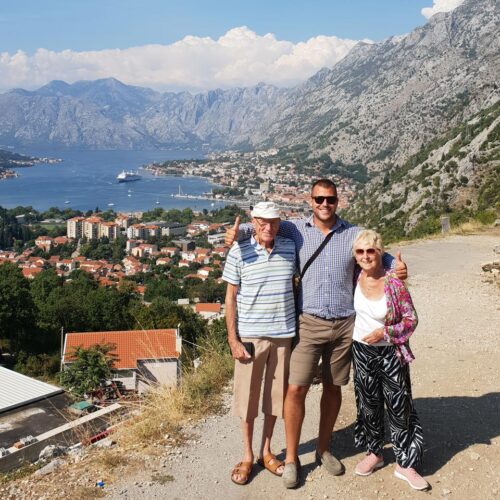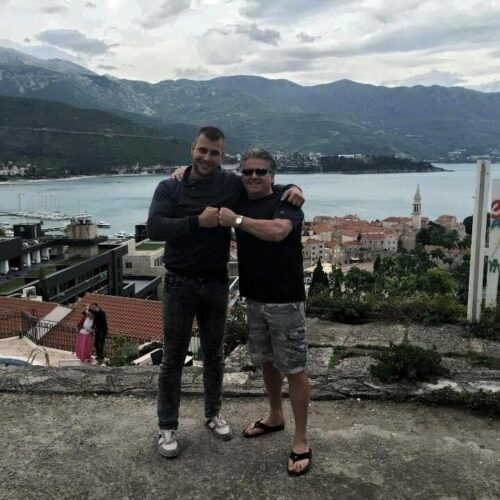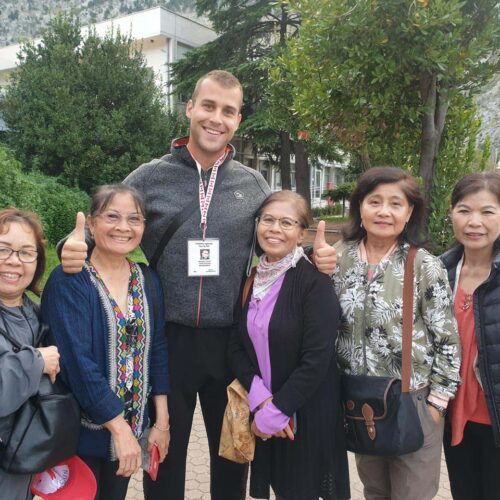 Suggested tours you may like